Bio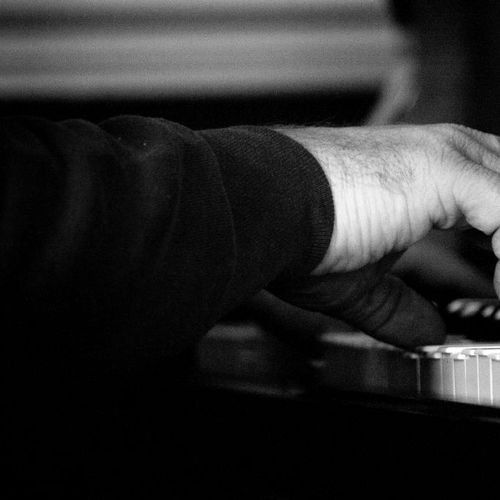 Recently relocated to the Dallas/Ft Worth, TX area, Tom has been heralded as "The Champion of Bass Trombone Music" by the ABRSM (Associated Board of the Royal Schools of Music), and is one of the music industry's most versatile composers, arrangers, and producers. Tom has been actively involved in radio, television, stage, film and recording since his first piano lesson at age five. His success as a writer has stretched across a wide range of musical formats such as classical, jazz, rock, country, sacred, blues, Latin and many more. Tom can fit his musical creations to almost any performance situation and at any level. His "A-list" of entertainers credited to his vast musical background includes such names as:
and more...
Tom gained a wealth of experience spanning 20 years in the Air Force including the retired 505th Band, the USAF Academy Band and as the former composer/arranger for the United States Air Force Band in Washington, DC writing for America's International Musical Ambassadors. His musical creations have been heard from China to Carnegie Hall. With a break in service he spent a brief time in the LA area writing and having his music performed by such groups as Bill Yeager's highly acclaimed, Grammy nominated Los Angeles Jazz Workshop and Disney bands. He continued as a free lance writer after the Air Force and today is venturing into new musical styles and forms all the time. New chamber music includes compositions for string quartets, trombone quartets, brass quintets, and solo brass instruments, specifically the bass trombone. Below are some of the performing artists:
Among larger productions that have played on radio, television and stage are:
"Nashville Memories," a musical show commemorating the radio career of TNN personality and legend, Ralph Emery.
"The Beat Goes On" was especially written for Steve Gadd, one of the most influential drummers in jazz and pop music.
"Beyond The Call," a multimedia tribute to women in the military, premiered at Constitution Hall, Washington, DC featuring Helen Reddy.
The historic production of "Remembering The Glenn Miller AAF Orchestra," toured the US and ended in Carnegie Hall. The creative musical arrangements from that show were produced for a PBS television special under the same title.
Short film and jingle credits have included such productions as:
"Team Up, America," written for the '84 Olympics and used on a special segment of NBC's "Real People".
"Commitment To Excellence," an international short film produced by the USAF Academy for their recruitment, and
"Waste Busters," an international jingle written for the Armed Services Network.
Over the years, Tom has composed and scored more than a 1000 performed productions in over 12 varied categories. With many awards, commissioned works and several CDs to his credits, his music is always fresh and innovative. "Art of the Slide" (suite for trombone quartet) was an award winner chosen from over a hundred applicants worldwide at the 2011 Slide Factory European Trombone Festival held in the Netherlands. As a published writer (e Jazz Lines Publications, Walrus Music Publishing, Hal Leonard, Studio PR-Columbia, Warwick Music-UK, Jackman Music), ASCAP Award winner from 2005 through 2014 and again in 2018, and award-winning composer (from such competitions as NAJE [1981-4th for "Black Crystal"], the BBC Big Band Competition [1996-1st for "Starscape" by the Doncaster Orchestra], and ITA Donald Yaxley Competition [2004-1st for "Trilogy" by Michael Brown]), Tom is constantly working on new projects and productions.
Tom's professional musical training includes a Bachelors Degree in Music Education from The School of Music at Illinois Wesleyan University where he studied with Dr. R. Bedford Watkins (piano) and Dr. Thomas Streeter (trombone). Mr. Dossett continued graduate work in composition studying with Koussevitsky International Recording Award-winning composer Roque Cordero at Illinos State University. Among his favorite mentors was his father-in-law, Bill Brown, who worked at NBC as a studio arranger and trombonist working with the likes of the great Don Costa. On a side note, Tom was an aspiring young painter at one time having one of his portraits on The Joey Bishop Show displayed by famed commercial artist, Norman Rockwell. Next to music, baseball is Tom's favorite pastime - go St. Louis Cardinals, and building model WWII aircraft.